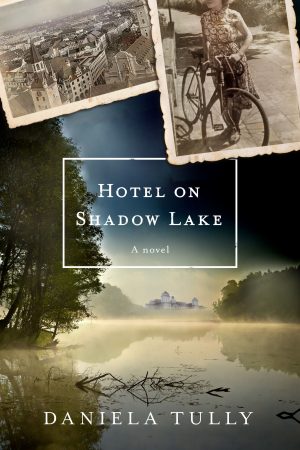 Hotel on Shadow Lake
Suspenseful and compelling, this debut is at once an intricate mystery, an epic romance, and a Gothic family saga.
When Maya was a girl in Germany, her grandmother was everything to her, but shortly after her 16th birthday, her grandmother disappeared without a trace. Twenty-seven years later, her grandmother's body is found in a place she had no connection to: the Montgomery Resort in upstate New York. Desperate for answers, Maya leaves her life in Germany behind and travels to America, where she is drawn to the powerful family that owns the hotel and seemingly the rest of the town. Soon Maya is unraveling secrets that go back decades, from 1910s New York to 1930s Germany and beyond.
Request more information
Covers
Original Language
ENGLISH (NA)| Thomas Dunne Books
ENGLISH (UK & Comm.) | Legend Press
Translation Rights
CZECH | Metafora / Grada Publishing
DANISH | Gads Forlag
FRENCH | Fayard
ITALIAN | Garzanti
SERBIAN | Vulkan
Reviews
«Daniela Tully has written a captivating romantic thriller that spans decades, continents, generations and a world war. It's a story of love, tragedy and intrigue that vividly illustrates the unyielding grip that the past holds in shaping the future...and the enduring power of love.»
—Lee Goldberg, #1 New York Times bestselling author and the writer/producer of Diagnosis Murder, Martial Law and Missing
«An engaging and beautifully told story of love and the strength of family ties which will captivate and entrance all readers.»
—Claire Allan
Other Books