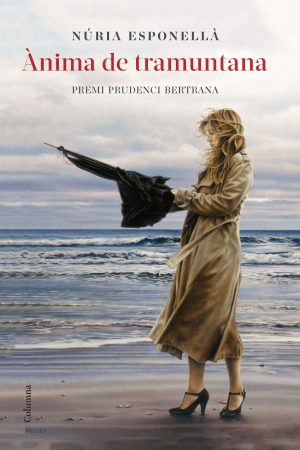 North Wind Soul
Intertwining a historical past and present, we follow the two women from very distant times face their own life uncertainties and hardness whilst searching for their true selves.
Mínia, a freelance archaeologist, is going through a difficult time when she breaks up with the man who she thought was the love of her life and lived with for years. However, the discovery of two unusual tombs in the necropolis of the Iberian city of Ullastret forces her to face an intense research that will help her cope with what is keeping her awake in the darkness of the night.
Following her investigation, Mínia puts together the story of Ekinar, a woman of the 3rd Century BC from a culture deeply rooted in nature that understood death as part of the cycle of life. Mínia, on the other hand, belongs to a society that has largely lost the connection with nature and in which death has become almost a taboo.
Núria Esponellà's new novel is an intimate and moving story that takes us from Rhode to Arse, passing through Indika and Emporion, with the landscape of the old Empordà in the background.
Request more information
Original Language
CATALAN | Columna Edicions
Prizes
Winner of the Prudenci Bertrana Award 2020.
Reviews
"For its thrilling plot, for its rescue of an unknown period in our history that awaits new representations in literature, for its strong characters, for its superb descriptions, this is a novel to be read and shared." Rafel Nadal, bestselling author of The Curse of the Palmisano
"North Wind Soul grabs you from the first moment, with the tensions that pulse through it, with the painful circumstances that take place and with the reflections to which it invites us." Carlos Duarte, Diari de Girona
"A very brave and original novel that had me hooked by its first page." Care Santos
"A real homage to women, the land, and our ancestors." Marta Nin Loscos, Núvol
Other Books