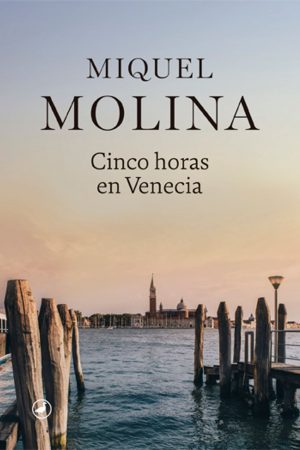 Five Hours in Venice
A literary journey through the most romantic city in the world. An invitation to (re)discover Venice once again.
Miquel Molina has penned a bucolic postcard of a Venice, one that the common tourism of gondolas and sun never sees. The story of the perfect flâneur. The one who knows how to entangle themselves into the crowds and get swept away, wherever they take them, allowing to be carried away by the currents and finding the right moment to escape, right when a dark alleyway presents itself grabbing our attention and embracing us in its gloom so we can dive into the truth of Venice.
This is the portrait of an unknown Venice, one that doesn't appear in any tourist guides. A book that invites us to enjoy the great little pleasures in life.
Request more information
Original Language
Other Books