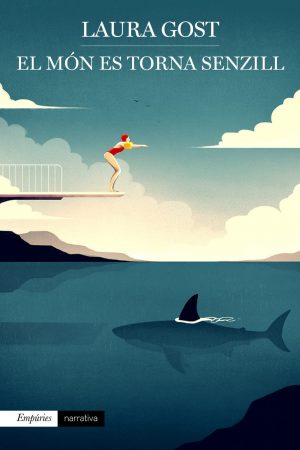 The World Becomes Easy
A hypnotic and captivating novel that confirms Laura Gost's literary talent.
The World Becomes Easy chronicles an emotional eruption in slow motion. Through the lucid eye of the novel's protagonist, readers witness a process of interior combustion first-hand; a journey that begins at the early emotional stage of a fourteen-year-old girl and takes us to the threshold of her first maturity, at thirty-four. Personal maturation, the exploration of desire and coping with contradictions meet in this coherent testimony that is also a manifesto for freedom of choice as the only way of life. All in all, Gost's prose is bold, daring and ironic.
The World Becomes Easy is an intimate portrayal of a generation that proves Laura Gost to be one of the most interesting young Catalan novelists at work today.
Request more information
Original Language
Translation Rights
SPANISH | Barrett
SPANISH (Audio) | Audible
Reviews
"Everything points at The World Becomes Easy becoming one of this season's sensations." Sebastià Portell, Ara
"The author opens a door for the reader to become a voyeur of the stream of consciousness of a curious, irreverent, emotionally distant and ironic woman who is obsessed with control." Clàudia Darder, Ara
"Laura Gost is here to stay." Libros de arena, RTVE
"Gost's overwhelming success is unstoppable." Nacho Jiménez, Última Hora
Other Books