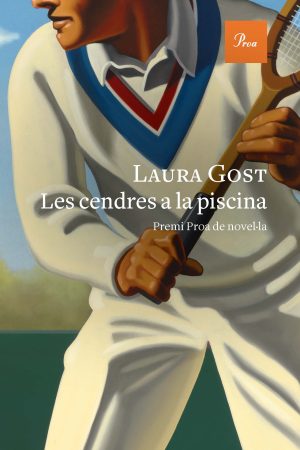 The Ashes in the Pool
The Ashes in the Pool is a colorful and ironic story about a Mallorcan family that centers around Sebastià, the family patriarch, a peasant farmer who ends up getting rich by building hotels for tourists.
The novel opens during Sebastià's last day of life. He passes away in bed shortly after blowing out eighty-first birthday candles, accompanied by his Venezuelan caretaker, whom he has only known for a year. During these final moments, Sebastià has a thought for each of the three women who have been with him throughout his life: Catalina, mother of their two children, Mercedes, and the Brazilian Leidi.
Over the years, words like success, money, work, love, sex, and family have taken on meanings unknown to Sebastià. Beneath this familial arrangement, the reader can discern the curious and often caustic gaze of a very young someone who has the ambition to understand and record these fleeting lives.
Request more information
Original Language
Prizes
Winner of the Premi Proa de Novel·la (Proa Novel Award) 2023
Reviews
"After The World Becomes Easy, published in 2022, The Ashes in the Pool is a step forward: a new Laura Gost is here, as if Antònia Vicens's granddaughter now had a Mallorcan Sally Rooney for a sister." Xavier Pla, President and spokesperson of the Proa Novel Award jury
Other Books