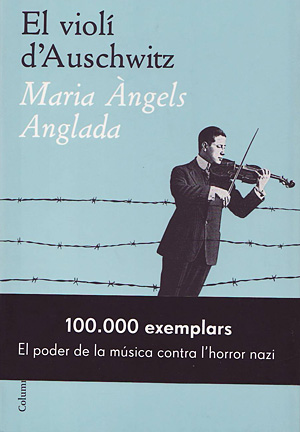 A Violin in Auschwitz
At Auschwitz concentration camp, abuse, punishment and death are everyday occurrences. Daniel, a Jewish flute maker from Krakow has managed to escape death by working as a skilled carpenter.
One day, however, the camp commander, a classical music enthusiast, discovers the prisoner's skills and decides to put them to the test by making him craft the perfect violin. Daniel begins work straight away, entirely unaware of what his punishment will be should he fail.
Originally written in 1994 and recently republished to great success, A Violin in Auschwitz is a short masterpiece, a touching story that serves as a profound meditation on human dignity and resistance in the face of horrific adversity.
Request more information
Original Language
Translation Rights
ENGLISH (North America) | Bantam Dell
ENGLISH (UK) | Corsair
ENGLISH (Australia) | Text Publishing
DANISH | Turbine Forlaget
DUTCH | De Geus
FINNISH | Bazar Forlag
FRENCH | Stock (trade) Le Livre de Poche (pocket)
GERMAN | Luchterhand/ Random House
GREEK | Konidaris
HUNGARIAN | Libri Kiadó
ITALIAN | Rizzoli/RCS Libri
MACEDONIAN | Feniks
NORWEGIAN | Bazar Forlag
POLISH | Muza
PORTUGUESE (Brazil) | Globo
PORTUGUESE (Portugal) | Dom Quixote
ROMANIAN | Meteor Press
SERBIAN | Dereta
SINHALA | Sachie Publications
SPANISH | Destino/Planeta
SWEDISH | Albert Bonniers Forlag
Reviews
«Read this little book and it will haunt you forever. It vibrates with the sheer horror of inhumanity and the beautiful power of music.» Tatiana de Rosnay, author of Sarah's Key
Other Books