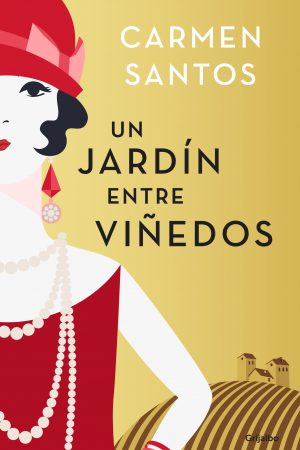 A Garden Among Vineyards
A passionate love story, betrayals and family secrets in Paris and Spain in the 1920s.
Little did Rodolfo Montero imagine that his father's unexpected and mysterious death would oblige him to leave his vibrant life in Paris – the intellectual and artistic capital at that time – and go back home to take care of the family wine business in Aragon, Spain.
His wife Solange, madly in love, observes the grim House on the Hill that will be the newlyweds home from now on. Her eyes, bright and full of curiosity, don't escape Dionisio's notice. Dionisio is Rodolfo's elder brother, and a man defeated by life, a man who needs to find a reason not to drive himself deeper into despair.
We only remember the stories that leave a mark in our hearts. As powerful as good wine. A Garden Among Vineyards is one of those novels that will stay with readers for a very long time.
Request more information
Original Language
SPANISH | Grijalbo / Penguin Random House
Translation Rights
POLISH | Wydawnictwo Kobiece
Reviews
«A Garden Among Vineyards is a novel to enjoy, quietly, and to get swept away by the images the author draws. A novel with solid characters, well defined, and a plot with a mystery that gets intertwined with the stories and feelings of each character.» Adivina Quién Lee
Other Books