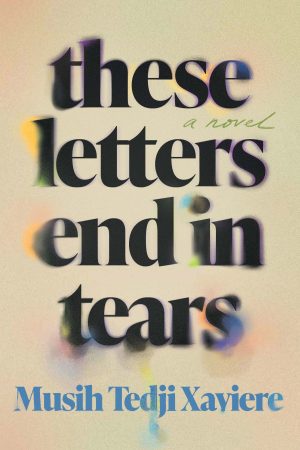 These Letters End in Tears
Set in a country where being gay is punishable by law, These Letters End in Tears is the heart-wrenching forbidden love story of a Christian girl with a deviant heart and a Muslim girl leading a double life
Bessem notices Fatima for the first time on the soccer field—muscular and focused, she's the only woman playing, and seems completely at ease. When Fatima chases a rogue ball in Bessem's direction, she freezes, overwhelmed by the athlete's charm and beauty. But when the two strike up a conversation months later, her inhibitions fall away and a life-changing bond is forged.
Living in Cameroon, a country where same-sex relationships are punishable by law, the odds are stacked against Bessem and Fatima from the start. And when Fatima's older brother, an Islamic extremist, finds out about their affair, he intervenes by physically assaulting them during a police raid at the only gay bar in town. After spending three days in jail, Fatima goes missing without a trace. Bessem is left with only rumors of her whereabouts. Was Fatima banished from the Muslim community? Did she get married off like her family suggests, or are they using these excuses to cover up something sinister?
Thirteen years later, Bessem is now a university professor leading a relatively quiet life, occasionally, and secretly, dating other women. However, she has never forgotten Fatima. After spotting a mutual friend for the first time in years—the last person who may have seen Fatima—Bessem embarks on a winding journey that will force her to face her worst fears.
Request more information
Original Language
ENGLISH (North America incl. audio) | Catapult
ENGLISH (UK & Commonwealth excl. Canada) | Jacaranda Books
Prizes
Winner of the Pontas & JJ Bola Emerging Writers Prize 2021
Reviews
"Musih Tedji Xaviere's debut novel These Letters End In Tears, is a beautifully tender, heartfelt story about love and the devastating consequences of a world that is not yet all accepting. Her prose is deft and delicate, pulling you quickly in and holding you, as though you were living it." JJ Bola, author of The Selfless Act of Breathing