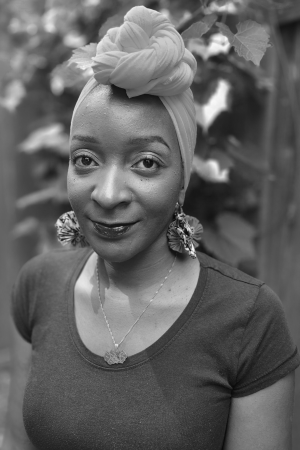 The Preacher's Daughter
Kabwe, Zambia. Sali is 39 years old. She is a working mother of three on trial for the murder of her husband Kasunga. She allegedly shot him after a heated fight in their bedroom. Through a distracted legal aid lawyer, Sali pleads not guilty.
14 years earlier. Sali is a proud university graduate and a qualified high school teacher. She is an only child. Her father Baba is the founder and pastor of God's Revelations Church and her Mama is a devout and submissive wife. Chafing against the endless pressure to find a husband and adamant that she will not resemble her parents, Sali is having an affair with a wealthy, married cardiologist known as Doc. But on the day she discovers she is pregnant with his child, Doc dies of a heart attack. Distraught at Doc's untimely death and scared for the future, Sali accepts Kasunga's marriage proposal to avoid the shame of being an unwed mother. Although she does not love him and they have nothing in common – Kasunga is a police officer with little formal education –, he provides the protection she seeks. He accepts her unborn baby, believing he cannot have children of his own.
As dictated by her lengthy traditional pre-marital training, over the years Sali navigates her husband's infidelities and alcohol-filled nights, their money troubles, her postnatal depression and an attempted abortion in silence, aided only by her own occasional forays into alcohol and sexual indiscretion. After all, it is the woman's responsibility to keep the marriage intact. Until the day her marriage finally fails to endure or 'shipikisha' – considered the ultimate dereliction of wifely duty in Zambia. Until the day Kasunga discovers her affair and puts a gun in her face.
The trial is followed by the national press. The prosecution calls on 'eyewitnesses' who were never in the room when the death occurred: the maid, Kasunga's mother Mayo and even Ntashé, their 15-year-old daughter. If convicted, the mandatory minimum sentence is death. As Sali awaits her fate, held in appalling conditions in Chikwapu Prison where inmate rape and the threat of HIV infection are rife, she hopes against hope. Until the prosecution pulls out her diary. The book where Sali went to recover whenever feelings overtook the moment. The book where Sali, the disgraced preacher's daughter, went to hide.
Request more information
Other Books