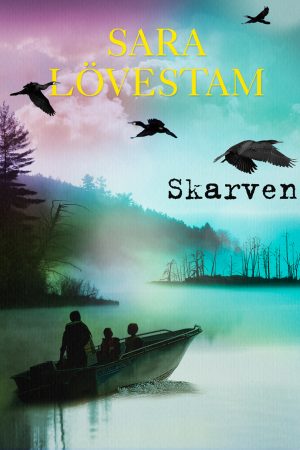 The Cormorant Island
There is something mysterious about Skarvön. The ghostly island where dead trees stretch their branches towards the sky and blackbirds brood in their nests. It is usually always deserted, but now there's a man there. He moves like he does not want to be seen, but Johanna sees his dark silhouette from the archipelago boat.
Johanna, who everyone calls Johan. Ludde who just looks for mysteries everywhere. Olivia who her parents never allow her to do anything. The three friends go together to Skarvön to investigate and get some adventure, but suddenly they will find themselves trapped in the middle of a real murder mystery.
The Cormorant Island is a page-turner where we get really close to the three friends: Johanna, Ludde and Olivia. The case they take on to solve takes them to more dangerous places than they could ever have imagined. And at the same time, there is so much more at stake, and not only for Johanna.
Sara Lövestam has enjoyed great success with her novels, a grammar book her first YA novel LIKE FIRE (Som Eld). She's now back with a novel for middle-grade readers (9-12) that intertwines suspense, detectives and adventure!
Request more information
Original Language
SWEDISH | Lilla Piratförlaget