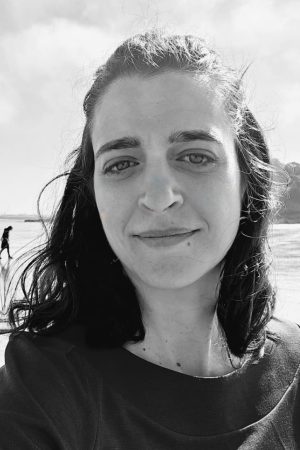 Operation Kerman
Operation Kerman is a contemporary novel filled with humor and social and political commentary, that strives to dismantle the archaic models that secret services and intelligence agencies are currently based on.
Vera and Cloe are two friends who share more than just a simple friendship, due to some curious twists of fate. They're tired of seeing their hopes, their work, and their pride being crushed by the wealthy in society, and of how the inequality between the upper class and the lower-mid class seems like an insurmountable divide. They decide to take matters into their own hands and rob unscrupulous millionaires as a "sideline" job. However, despite the apparent success of their latest robbery, a call catches them by surprise a few days later: it's Gladys, their victim's wife, who  announces that she knows all about what they've done. But far from handing them over to the authorities, or demanding they hand back what was stolen, she makes them a job offer: to recover a rare carpet worth millions of euros that is part of her family legacy and has been stolen from a museum to be sold on the black market. Cloe and Vera accept the job and move into a mansion where they will train to be able to successfully retrieve the rug. There they will meet Sofia, a former intelligence hacker who, despite suffering from memory loss problems, is an essential part of the team created by Gladys, together with the assistants Jean-Luc and Adrien, who are up for anything. Cloe and Vera will pass several tests in their training that will finally culminate in their mission's success and their foray into the universe of new international intelligence agencies that will break with the archaic foundations of the current ones in place.
Request more information
Original Language
SPANISH (Audio) | Audible
Film Rights
Film rights sold. Producer to be announced.