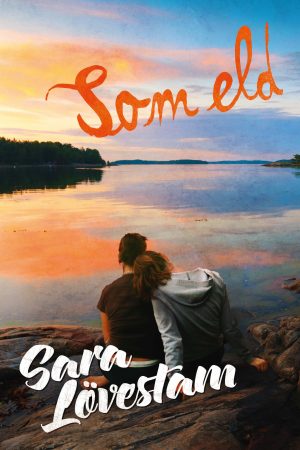 Like Fire
Aboard the ferry to the archipelago, they see each other. Lollo glances at her. She is a girl with freckles, tousled hair, and wears a denim jacket. She looks like she's also part of the sea. Her father has already drunk three beers. Anna glimpses back at the other girl, with a dark blue jacket and shiny hair tight in a ponytail. She is one of those rich families who go to the archipelago because they already own too much land. When the two families step off at Sländö, the rich girl and her family walk in one direction, and Anna and her dad take the opposite path.
One evening she is on Anna's dock. Her hand touches Anna's when they get into the boat. It smells like fire. The boat smells of oil and old plastic. The boat sways when Lollo moves, so she tries to find a seat among all filthy things inside the boat… Lollo can't explain why she went there, or why she didn't leave. When Anna surprised her, she could have said 'sorry' and go; she could have said 'no' to take the oil can and don't go into the boat. She still feels Anna's hand on her wrist; her body crouched down when she showed her how to drag the rope. She smelled like fire.
Like Fire is the story of the first love, the love of discovery. Perfectly written and from a naïve point of view, as if written by the teenagers themselves, Like Fire is a daring and moving, sensitives and beautiful, approach of lesbian love, of loving a person for who they are and being brave enough to come to terms with yourself, and the world.
Like Fire is Sara Lövestam's first YA novel.
Request more information
Original Language
SWEDISH | Lilla Piratförlaget
Translation Rights
DANISH | Turbine
DUTCH | Querido
GERMAN | Rowohlt Rotfuchs
NORWEGIAN | Gyldendal Norsk
POLISH | Czarna Owca