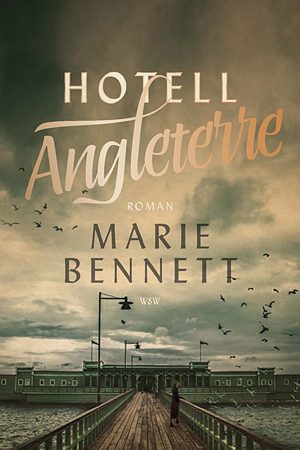 Hotel Angleterre
Sweden, 1940-1944. Though Sweden is supposed to be neutral, the war is knocking on its door and there is a climate of paranoia about Communists and other "social enemies".
Hotel Angleterre opens with a dramatic but forgotten real event that took place in the North of Sweden. A couple of Swedish soldiers froze to death during the winter of 1939 and, as a consequence, the other soldiers mutinied against their officers. The novel follows the lives of Georg, a young soldier from Malmö who is sent to the North; his wife Kerstin, who remains at home witnessing the war in Europe from the front row; and the enigmatic Viola, a suspected spy with whom Kerstin has a brief affair during her husband's absence. Their lives, like everyone's at the time, are ravaged by war, politics and fear.
Love, betrayal, compassion and forgiveness, as well as the universal human will to survive in the face of adversity, are all present in this powerful and gripping debut.
Request more information
Covers
Original Language
SWEDISH | Wahlström & Widstrand
Translation Rights
FRENCH | Éditions Denoël
NORWEGIAN | Gyldendal Norsk
POLISH | Empik/Virtualo
SPANISH | Ediciones B
Reviews
«A page-turner» Aftonbladet
«A grandiose human drama- about love, friendship, compassion, survival, rebellion, the fight for justice, the fight for a better life. It is a story of what will can achieve, especially when driven by love, and how war affects us all. Marie Bennett belongs to the first rank of upmarket commercial fiction.» Bernhard Mohr, Editor, Gyldendal
«A pure joy to read! Well written, well researched and with that certain page-turning quality. I really believe Marie's story has great potential to become a bestseller in Sweden.» Helene Atterling, Senior Editor, Wahlström & Widstrand
«Reminding us of the follies and tragedies of war.» Smaladansposten