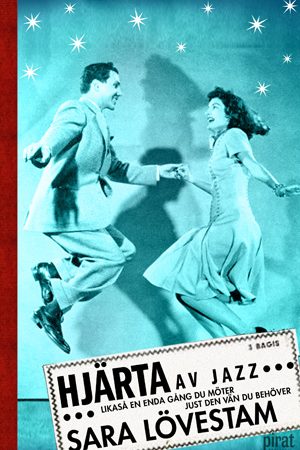 Heart of Jazz / Wonderful Feels Like This
 The Elegance of the Hedgehog meets The Perks of Being a Wallflower in this novel celebrating being a little bit odd, finding your people, and the power of music to connect us.
For Steffi, going to school every day is an exercise in survival. She's never fit in with any of the groups at school, and she's viciously teased by the other girls in her class. The only way she escapes is through her music—especially jazz music. When Steffi hears her favorite jazz song playing through an open window of a retirement home on her walk home from school, she decides to go in and introduce herself.
The old man playing her favorite song is Alvar. When Alvar was a teenager in World War II Sweden, he dreamed of being in a real jazz band. Then and now, Alvar's escape is music—especially jazz music. Through their unconventional but powerful friendship, Steffi comes to realize that she won't always be stuck and lonely in her town. She can go to music school in Stockholm. She can be a real musician. She can be a jitterbug, just like Alvar.
But how can Steffi convince her parents to let her go to Stockholm to audition? And how it that Steffi's school, the retirement home, the music, and even Steffi's worst bully are somehow all connected to Alvar? Can it be that the people least like us are the ones we need to help us tell our own stories?
Request more information
Covers
Original Language
Translation Rights
ENGLISH (North America) | Flatiron Books
ENGLISH (UK & ANZ) | Allen & Unwin
FRENCH | Gallimard Jeunesse
GERMAN | Rowohlt
RUSSIAN | Ripol
SPANISH | Suma de Letras
Reviews
"Sensitive and deeply moving: outstanding." Kirkus Starred Review
"Heart of Jazz is a wonderful nice and tender novel. I felt so warm, got a happy blues at heart, again and again and again and again as I read." Bengt Eriksson, Kristianstadsbladet