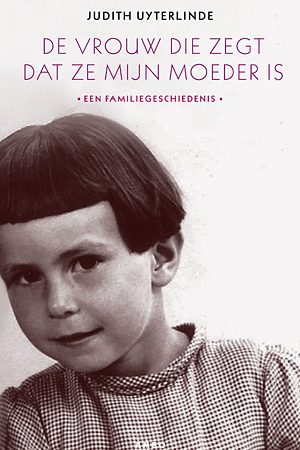 The Woman Who Says She Is My Mother
When Judith considers adoption, she asks herself questions about resemblance, genes and origin. Will her child feel at home in her family? What is it like for a child to know almost nothing about its background? Her mother, who feels an instant bond with her grandchild-to-be, is suddenly diagnosed with a tumour in the head. There is a chance she won't survive the operation. The evening before her hospitalisation she gives Judith a box of letter from her mother, Judith's grandmother, Bep Bloemendal.
They are letters from World War II, and behind them there is a dramatic family story. Judith realises how little she knows about her family's history. But it is not yet too late. Not only her mother and her aunt, but also her granddad and his sister are still alive. And after all those years, they are now willing to break their silence. A peculiar parallel emerges from their stories: in their family, children have lost their mother at a very tender age for generations. They were then looked after by grandparents and aunts, until all of a sudden a new woman popped up, a woman they had to call mummy. By adopting a child, Judith turns out to be following a long family tradition.
The Woman Who Says She Is My Mother is a moving, autobiographical family narrative, set against the background of the turbulent history of the twentieth century: a century in which women die in the childbed and war leaves children orphaned; the century of the rise of the automobile, socialism, psychology and international adoption; and not in the least, the century of the sepia photos and handwritten letters that make it possible for people to show their faces and make their voices heard many years after their death.
Request more information
Original Language
Translation Rights
FRENCH | Presses de la Cité
Other Books