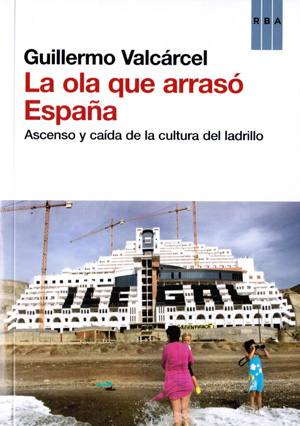 The Wave That Hit Spain
A paradigm story of a country's rise & fall when the construction industry and corruption go hand in hand.
Understanding what really happened in Spain. Whose fault really was it? The rise and fall of the construction madness, from Madrid to Marbella, as seen through the eyes of an insider.
In the style of Roberto Saviano's Gomorra, which introduced readers right INTO the world of the mafia in Naples and Italy, Guillermo Valcárcel has produced an important reference book about the corruption that preceded the current crisis in Spain. Written almost as a novel, he dissects all the players and scenarios involved in the rise and burst of the construction bubble and explains, with first-hand experiences, exactly what happened and how it was possible. Which role did the construction industry play? And the politicians? And the European Union? And the business schools, or the media? And the people from all over Spain and Europe who wanted to buy houses on the Spanish coastline? What reallycaused the construction bubble to burst?
Request more information
Original Language
Reviews
An important book, not to be missed in order to understand the real cause of the Spanish crisis.
An insightful, first-hand account, written in a non technical, close, down-to-earth and no frills style.
Shocking and eye-opening, a must-read for anyone wanting to understand what really went on behind the scenes during the Spanish "growth" from 1992 to 2008
Other Books