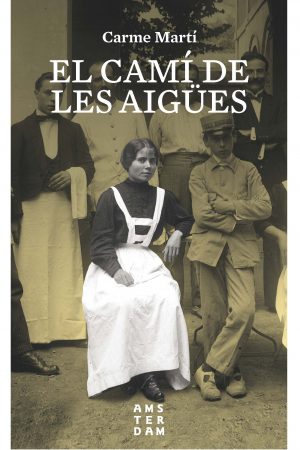 The Water Path
1936, Reus (Southern Catalonia). A young girl from the countryside dreams of a 'bigger' and more exciting life in the city. But when the Spanish Civil War breaks out, she has to return home to volunteer as a cook at a local villa-turned-military hospice, where she becomes the head chef and has to make do with the limited resources available.
In contemporary Barcelona, on Christmas Eve, another woman faces a different kind of struggle: coping with grief and her own emotional stability, and her desire to rebuild her life.
Like in The Hours by Michael Cunningham, the lives of both women are connected in more ways than they ever imagined.
An ambitious novel about women, love, loss and recovery, in which the local flavor becomes powerfully universal.
Request more information
Original Language
CATALAN | Amsterdam / Ara Llibres
Reviews
«The testimony of a woman who pushes forward despite the challenges of life, without any kind of drama nor resignation. With tenacity, accepting her destiny, firmly and dignified. Little, every-day heroic gestures that remind us of the legacy of unknown people who also helped social transformation and who preserved important values. It is a song to cooking and a homage to working women everywhere.» Núvol
«The big Catalan novel of the year.» Leandre Romeu
«It explores all those small intimate worlds that determine the architectureof a great novel.» Laura Borràs
Other Books