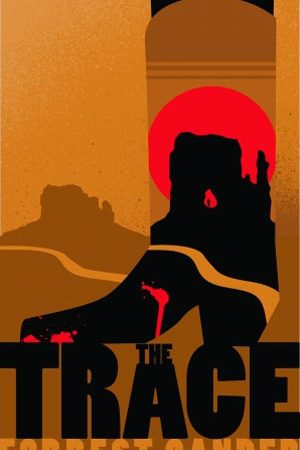 The Trace
The Trace is a masterful, poetic novel about a journey through Mexico taken by a couple recovering from a world shattered. Driving through the Chihuahua Desert, they retrace the route of nineteenth-century American writer Ambrose Bierce (who disappeared during the Mexican Revolution) and try to piece together their lives after a devastating incident involving their adolescent son. With tenderness and precision, Gander explores the intimacies of their relationship as they travel through Mexican towns, through picturesque canyons and desertcapes, on a journey through the the heart of the Mexican landscape.
Taking a shortcut through the brutally hot desert home, their car overheats miles from nowhere, the novel spinning out of control, with devastating consequences. With The Trace, Gander has accomplished a brilliant work, containing unforgettable poetic descriptions of Mexico and a story both violent and tender.
Request more information
Original Language
ENGLISH (North America) | New Directions
Translation Rights
FRENCH | Sabine Wespieser Éditeur
SPANISH | Sexto Piso
TURKISH | Yapi Kredi
Film Rights
Reviews
«Gander's poetic writing lends this adventure story a dense, brooding atmosphere; Dale and Hoa's troubles unfold slowly in this carefully crafted novel of intimacy and isolation.» The New Yorker
«Gander shows he is keenly aware of the loneliness that imbues human suffering and sets grief alight using beautiful, tense, haunting prose. As the well-paced plot creeps ever forward, the mysterious events at the beginning of the book are slowly revealed, resulting in an incendiary denouement that comes as a relief, but not without each character's sacrifices. An intense read.» Publishers Weekly
«The Trace is a poet's book, which is to say it is filled with the pleasures of language, sharply and skilfully used, but Forrest Gander also has the narrative drive of the best novelists. The Trace is a tense, propulsive thriller, which keeps on building until the very last page.»  Hari Kunzru, author of Gods Without Men.
«I had Francisco Goldman's excellent writings about the misunderstood Mexican 'cult of death' on my mind while reading Gander's second novel about a couple who navigate ruinous emotional trauma while on a road trip through Mexico.» Flavorwire, 50 Best Independent Fiction Books of 2014
Other Books