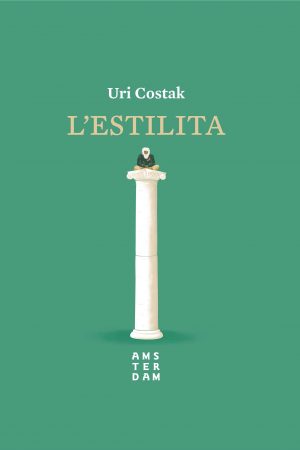 The Stylite
In a world where everything is moving so fast, one man decides to stop.
Set in a small French village, Gyors de la Montagne, this is a story that could have happened yesterday, today or tomorrow; it is also a story that could happen in any main square of any small town anywhere in the world. In fact, one should point out, it's a story that takes place mainly at the top of a column.
When an unfortunate lightning bolt hits the equestrian statue of Count Italo Rodari and smashes it into a thousand pieces, the astonished people of Gyors feel abandoned, fearful. What does a town do without its main attraction, without the figure that watches over them day and night? But even as their lively tourist trade starts dying before their eyes, something remarkable happens: an unknown man settles on top of the column and intends to stay there, he says, as long as they let him.
The mayor, Pierre Laville, and his advisor, Serge, must decide what to do about the stranger and his extraordinary request.
Shining a spotlight on the haste of today´s world and our fascination with the lives of others, The Stylite is a story about freedom, trust and the responsibility of ruling. And ultimately, it´s about the journey of a man on a personal quest for knowledge, and the unexpected places it takes him.
Request more information
Original Language
CATALAN | Amsterdam / Ara Llibres
Translation Rights
SPANISH | Destino / Planeta
SERBIAN | Geopoetika