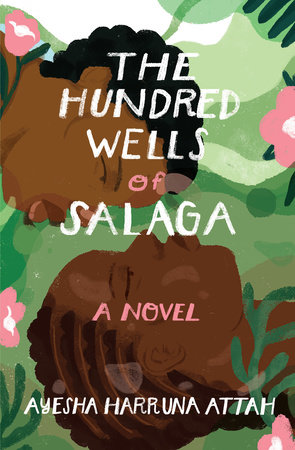 The Hundred Wells of Salaga
The sensuous prose of Ayesha Harruna Attah immerses you in the rhythms, relationships, desires and struggles in women's lives in Ghana in the late 19th century during the scramble for Africa. The Hundred Wells of Salaga also offers a remarkable view of slavery within Africa, centering around two strong and memorable female characters whose lives intersect in a surprising way.
Aminah lives an idyllic life in the village of Botu, until she is brutally separated from her home and forced on a journey that will turn her from a daydreaming girl into a resilient woman. Wurche, the willful daughter of a chief, is desperate to play an important role in her father's court, but ends up living the opposite of her dream. These two women's lives converge at the same time infighting among Wurche's people threatens to leave the region exposed to powers much larger than themselves. The Hundred Wells of Salaga is a mesmerizing story of courage, forgiveness, love and freedom, and establishes Ayesha Harruna Attah as one of the most appealing voices to emerge in African fiction.
Request more information
Covers
Original Language
ENGLISH (World excl. NA) | Cassava Republic Press
ENGLISH (NA) | Other Press
Translation Rights
DUTCH | Orlando
FRENCH | Gaïa Éditions
GERMAN | Diana Verlag
ITALIAN | Marcos y Marcos
Prizes
Reviews
Ama Ata Aidoo: "A dazzling tale woven around two equally dazzling and spunky young women ... This beautiful novel affirms the wholesomeness, however compromised, of the girls' environment in their years. We welcome The Hundred Wells of Salaga with ululation."
Grant Ginder, author of The People We Hate at the Wedding: "As sweeping as it is intimate – a wholly immersive story that explores loss and dignity with wit, wisdom, and astounding compassion."
Other Books