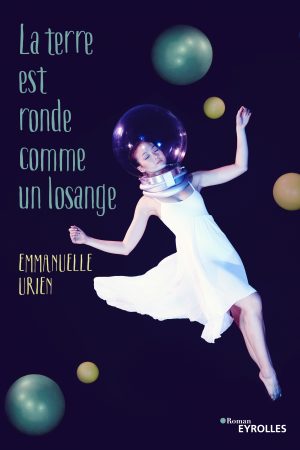 The Earth is Round Like a Diamond
Andrea, a German-born woman in her thirties, is the psychologist assigned to the astronauts of the International Space Station. A perfectionist, and a chronically dissatisfied young woman, she is convinced that she can master everything in her daily life – including her daughter Steffie, a five-year-old tornado whom she has custody of every other week. But on the day Alexis moves into the apartment upstairs from hers, this well-ordered existence is suddenly threatened.
A dispassionate and presumably depressed double bassist, Alexis epitomizes everything Andrea loathes, all the more since his exuberant younger sister, Philippine, seems bent on becoming a part of their respective lives – maybe to forget her own deceitful existence. This cohabitation promises to be hectic and doomed to disaster.
However, as Andrea realizes she's far from happy, and as Alexis decides to get a grip on his life after a tragedy from which he thought he would never recover, unexpected connections occur. Meanwhile, in space, science keeps progressing – in a strange vaudeville context.
Under the guise of lightness and humor, The Earth is Round Like a Diamond explores the complex nature of social and family relationships, whilst claiming the right to be different.
Request more information
Original Language