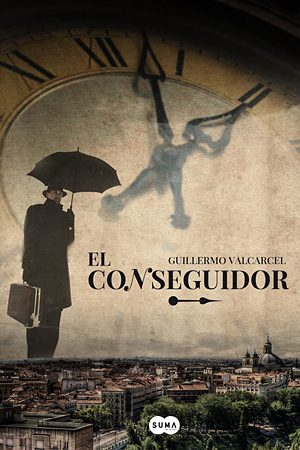 The Counterfeit Dealer
Rare antiquities, forgery, betrayal, and murder. It's all part of the game.
Antique salvager, counterfeiter, and former art forger Jota knows his newest commission pays suspiciously well, but it's too easy to turn down. All he has to do is find an old clock that apparently has disappeared after being sold in the auction of a bankrupt estate. In Madrid's El Rastro market, where whisper networks of shady and ambitious hustlers promise generous rewards for minimal favors, what sounds too good to be true usually is, but the last thing Jota is expecting to uncover is his own past.
His investigation draws him back into a circle of old acquaintances—including Diego, his former partner in crime, and Diego's daughter, Laura. When Diego shows interest in the seemingly worthless clock, Laura's curiosity is piqued, and when he's killed in connection with the timepiece, she becomes obsessed with finding his murderers. Together Laura and Jota set out to hunt for the mysterious memento, but they have little idea just how much danger they're in. The deeper they go, the darker, and bloodier, things get. In a world this deceptive and mazelike—a world Jota knows all too well—the only thing he and Laura can trust in is their instinct for survival.
Request more information
Original Language
SPANISH | Suma de Letras / Penguin Random House
Translation Rights
ENGLISH (World) | Amazon Crossing
Other Books