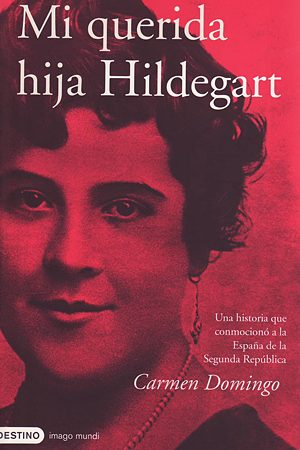 My Dearest Daughter Hildegart
On 9th June 1933, a terrible crime shook the Spanish public opinion: Aurora Rodríguez Carballeira shot her daughter Hildegart when she was sleeping. The young girl, only eighteen years old, was an outstanding figure in the new born Second Republic. She had published several books about sexual education and the role of women in modern society, she was a journalist and a member of the Socialist Youth Association. A life and career with an enormous potential, cut by an apparently incomprehensible act.
But behind the press scoop, a complex tragedy was hidden. As protagonist of the story as her daughter, Hildegart's mother (her father remained always unknowed) understood maternity as the best way to implement her own educational programme, aimed at creating a perfect being, at shaping a "doll of flesh", in her own words. Retrieving recorded facts and delving into all the existing documentation, Carmen Domingo offers a stunning account of the crime and its signification and delivers an accurate meditation about the paradoxes of life, the limits of education, the difficult role of women in a country that was just making its way to modernity and the ligths and shadows of a time still very close to us.
Request more information
Original Language
Reviews
"An amazing story that reads as a novel."  Juan Marsé
"This book narrates much more than an extraordinary story, so fabulous that hardly anyone could ever have invented it." Almudena Grandes
Other Books