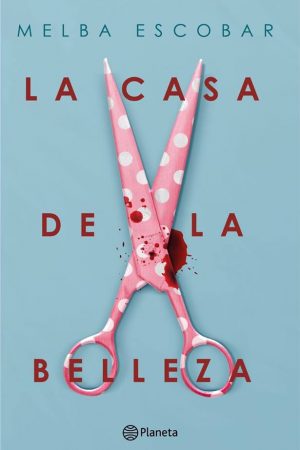 House of Beauty
A thought-provoking Colombian crime novel set in and around a beauty salon in Bogotá.
House of Beauty is a high-end salon in Bogotá's exclusive Zona Rosa area, and Karen is one of its best beauticians. But there is more to her role than the best way to apply wax, or how to give the perfect massage. Her clients confide in her, and she knows all about them. Their breast implants, their weekends in Miami, their divorces and affairs.
Karen has problems of her own. She's in trouble, and she needs money. More money than she can make at House of Beauty.
Most serious of all: a teenage girl has been found dead, and Karen was one of the last people to see her alive. So the girl's mother is desperate to talk to her...
«Melba Escobar has written a novel that creates a new genre: a thriller in a beauty salon.»
Request more information
Covers
Original Language
SPANISH (World) | Planeta
SPANISH (Audio) | Storytel
Translation Rights
ARABIC | Arab Cultural Center
CZECH | Host
DUTCH | Atlas Contact
ENGLISH (World) | 4th Estate / HarperCollins
ESTONIAN | Tänapäev
FINNISH | Aula & Co
FRENCH | Denoël
GERMAN | Heyne
HUNGARIAN | Libri Kiado
ITALIAN | Marsilio
MACEDONIAN | Matika Makedonska
POLISH | ZNAK
PORTUGUESE (Brazil) | Globo Editora
PORTUGUESE (Portugal) | Penguin Random House
SERBIAN | Vulkan
TURKISH | Domingo
Film Rights