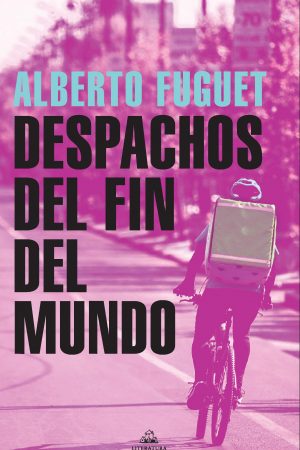 Dealings From The End of The World
In this hybrid book, Alberto Fuguet addresses personally, but in very different ways, a historic year that opens with a total eclipse, continues with a promising spring that suddenly gives way to a great social outbreak that extends to a tense and hot summer leading to a pandemic of unthinkable proportions. Stories, journal entries, reading notes, dialogues, reflections, pop stories, quotes and even recipes.
The rare and agitated times  with intimate, social and political repercussions, are not easy to narrate. Still, Fuguet takes a chance and creates an epic of collapse. His goal is daring: to register emotions, environments, fears, characters, parties, anguish, laughter and wishes that were born between 2019 and 2020. And to imagine the future. All this, and more, shapes this urgent album that takes care of what the poet Frank O'Hara wrote one day : In times of crisis, we all must decide over and over who we love.
Request more information
Original Language
SPANISH (World) | Literatura Random House