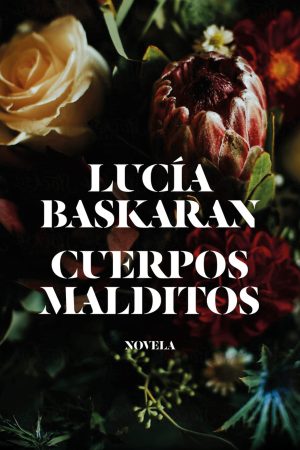 Cursed Bodies
Did you see your life flash before your eyes before dying?
Did you see me, in those moments, in at least one of those memories?
What was your last thought?
Who were those flowers for?
Did you ever love me?
Alicia's life falls apart the day Martín dies in a car accident. Two years later she's still unable to go back to work, meet her friends, or even leave her house. That day Martín had some flowers with him –bleeding hearts– but she still wonders: who were those flowers for?
Then there's Otto, Martín's older brother, who she's started seeing. At least that brought her closer, again to Anne, her best friend since childhood –although their relationship is not what it used to be.
Otto, Anne and Alicia start living under the same roof, and their bodies and lives intertwine in different ways while the three of them struggle to find a job, a meaning, and their place in this world.
Adulthood is hard, and painful. The ghosts of her past corner Alicia. Martín is still there, in that flat and town.But he isn't her only ghost. Alicia's mother, Cristina, abandoned her when she was 14 and she's now trying to get her back.
Request more information
Covers
Original Language
SPANISH (World) | Temas de Hoy / Planeta
Translation Rights
BASQUE | Alberdania
ITALIAN | Edizioni Cento Autori
Reviews
"Rough, brief and intense" Vanity Fair
"Poetic, uncomfortable and violent, the novel is a brilliant inquiry about the body and those ghosts of the past that inhabit and torment us." El Mundo - El Cultural
"Heartbreaking, ultimate and  paralyzing" Abc Cultural
"Lucia Baskaran reflects on the often violent relationship we have with desire" Llucia Ramis for La Vanguardia
"Baskaran shines with her own and intense light" El País - Babelia