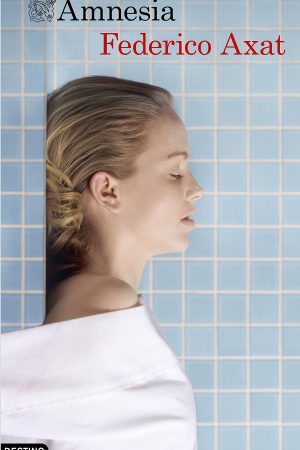 Amnesia
What would you do if you woke up to discover a dead body on your living room floor and you couldn't remember anything from the past few hours?
I woke up in a haze of confusion, the one I was used to from when I would get smashed and the hangover would catch up with me in every other spot except my own bed. This time I was in the living room of my own house. I opened my eyes and the dead body of a young, completely unfamiliar woman, was right beside me.
Request more information
Covers
Original Language
SPANISH | Destino/Planeta
Translation Rights
CATALAN | Columna
DANISH | DreamLitt
FRENCH | Calmann-Lévy
GERMAN | btb Verlag (Random House)
GREEK | Metaixmio
ITALIAN | Longanesi
LATVIAN | Zvaigzne ABC
POLISH | Proszynski Media
RUSSIAN | Sindbad
Film Rights
TV RIGHTS SOLD. All other audiovisual rights available.
Other Books