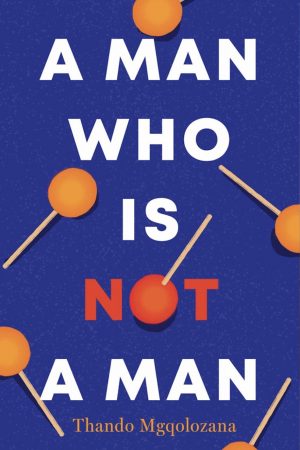 A Man Who Is Not a Man
A Man Who Is Not A Man recounts the personal trauma of a young Xhosa initiate after a rite-of-passage circumcision has gone wrong.
With frankness and courage, author Thando Mgqolozana's powerful novel details the pain and lifelong shame that is experienced as a result of not just the physical trauma, but the social ostracism of being labeled 'a failed man.'
He decodes the values and mysteries of this deep-seated cultural tradition and calls to account the elders for the disintegrating support systems that allow such tragic outcomes to happen. But it is also through this life-changing experience that his protagonist is forced to find his strength and humanity, and reassess what it really means to be a man.
Request more information
Original Language
ENGLISH (South Africa) | Abantu Publishing
ENGLISH (World exc. SA) | Cassava Republic Press
Reviews
«One of the novels of our times»  Tsitsi Dangaremba, Shortlisted to the Booker Prize 2020 with This Mournable Body
«Raw and powerful tale of circumcision in rural South Africa» Financial Times
« A coming-of-age tour de force. Powerful stuff from an exceptional writer.» Joanne Owen, LoveReading
«Highly original.» Nadine Gordimer
«His straightforward no-frills prose tells an effective story of a botched circumcision and its consequences.» Zakes Mda, Sunday Independent
«A brave book, triumphant and a testament to the indefatigable will to live.» Percy Zvomuya, Mail & Guardian
«Talk about lifting the veil.» Maureen Isaacson, Sunday Independent