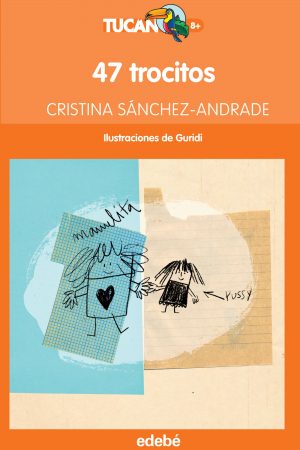 47 Bits
Manuelita de Quita y Pon (which means 'intercheangable') is a blond, tiny and naughty little girl. She has almond-shaped eyes and her ears are as small as cherries. But Manuelita is different from the other girls, she was born with 47 bits in her cellules instead of 46.
There is another little girl, P., who is Manuelita's younger sister. P. likes her Manuelita and her company very much.
She has always thought that all older sisters are the same as hers, until she meets the 'crow boys', who make her think things aren't like she thinks they are…
47 Bits is a moving, delightful and touching illustrated story about living with a Down syndrome sibling. Cristina Sánchez-Andrade has managed to create an original and sensitive story that will appeal all readers.
Request more information
Original Language
Translation Rights
CATALAN | Edebé
ITALIAN | Feltrinelli
Other Books